Hotel Lock and Lift Control solutions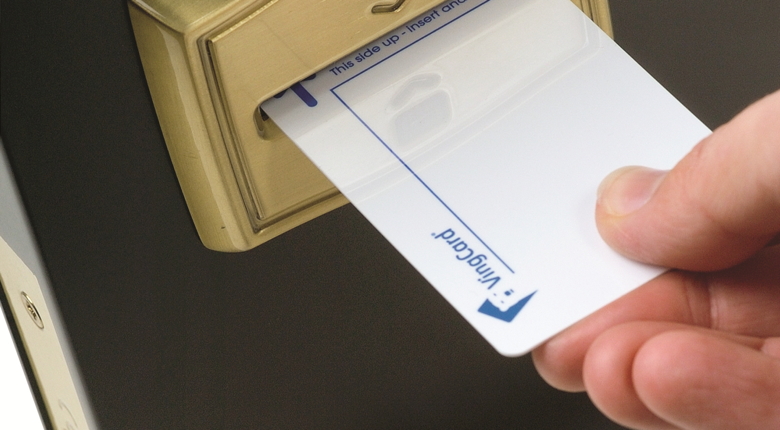 RFID locks are catching on fast, are you left behind?
With Minimal hardware on the door maximum adaptability to any hotel style can be achieved.
Until recently, hotel owners looking to spruce up the guestroom experience at their properties would go first to the television, beds and Internet bandwidth, while door locks took a back seat.

With the introduction and growing popularity of radio-frequency identification-based & smart Card technology, hotel owners can deliver the 'wow' affect before the guest even sees the room while at the same time reducing maintenance calls and costs, too. With door locks, key cards are programmed and used by placing them in proximity of a digital device rather than swiping them through a reader. During programming and use, the card doesn't need to come in physical contact with any device.
RFID door locks are more compatible with future technologies. The door locks already can be networked to other in-room technologies and monitoring can be centralized.
Perhaps the greatest appeal of RFID or smart card technology is its ability to combine multiple applications into one dynamic card. Such cards simplify life for end-users by consolidating multiple cards for access control, time and attendance, cashless payment, ski pass etc into one single card.
This means your guest can enjoy access to multiple services such as the health club, swimming pool, gym, spa and so on all with one multi-application card. And because these cards deliver such highly personalized applications their perceived value is much higher,

Advantages
Less maintenance
Security
Easy Room –Revenue Management
Future-proof
Wow' factor
Loss of key is no more an concerns
Door management is easy
Complete Managed Access Control
Audit trail