Building Management systems & automation systems /IBMS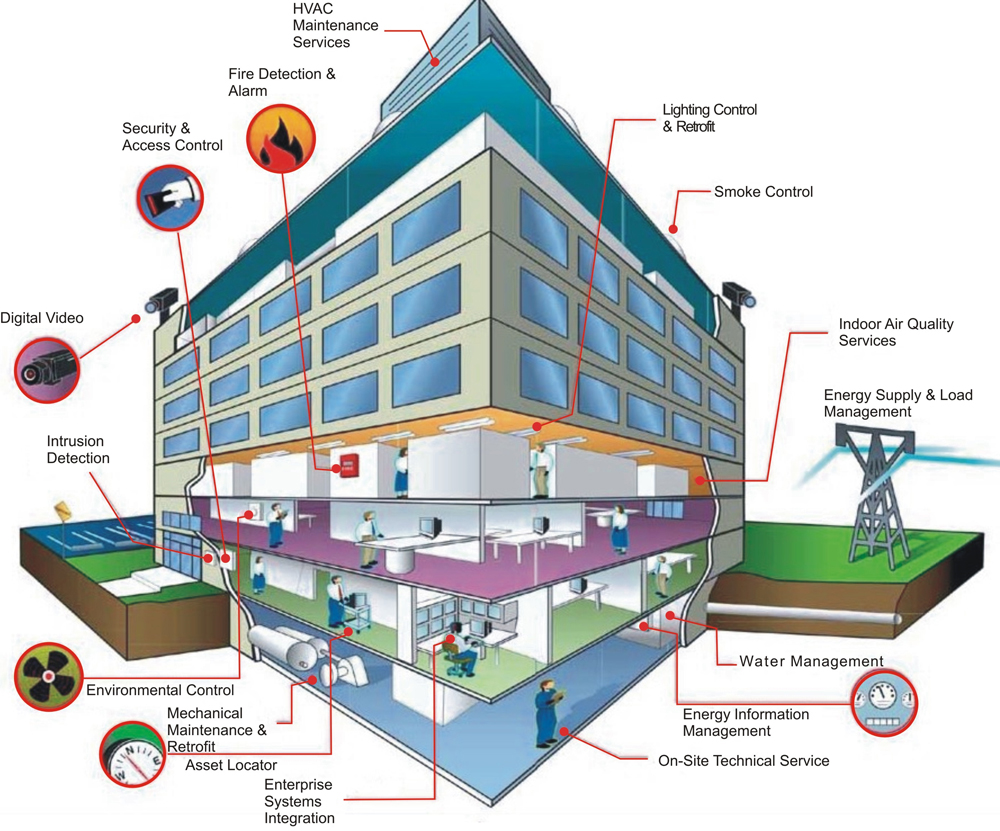 Our the years we have delivered solution to increase the building efficiencies by introducing the cost efficient and reliable solutions, ranging from standalone system for small building to large integrated solution for large mixed-use building.
Just like humans today's building need efficient brain to optimize their resources as they are growing both in breadth and height from the traditional approach. Further as energy is getting costlier it has become need of the hour to have BMS for every building.
At Acktron we help you to over some problems faced by the building owners. Our solutions are cost effective, robust, scalable, reliable,
Benefits of BMS
Building owner
Higher rental value
Flexibility on change of building use
Individual tenant billing for services facilities manager
Central or remote control and monitoring of building
Increased level of comfort and time saving
Remote Monitoring of the plants (such as AHU's, Fire pumps, plumbing pumps, Electrical supply, STP, WTP, Grey water treatment Plant etc.)
Building tenant/occupants
Good control of internal comfort conditions
Possibility of individual room control
Increased staff productivity
Effective monitoring and targeting of energy consumption
Improved plant reliability and life
Effective response to HVAC-related complaints
Save time and money during the maintenance.
What is Building Automation Systems (BAS)
Building Automation Systems (BAS) & Building Management Systems (BMS) are centralized, interlinked, networks of hardware and software, which monitor and control the environment in commercial, industrial, and institutional facilities. While managing various building systems, the automation system ensures the operational performance of the facility as well as the comfort and safety of building occupants.
Generally, building automation begins with control of mechanical, electrical, and plumbing (MEP) systems. For instance, the heating, ventilation, and air-conditioning (HVAC) system is almost always controlled, including control of its various pieces of equipment such as:
Lighting
Chillers
Boilers
Air Handling Units (AHUs)
Roof-top Units (RTUs)
Fan Coil Units (FCUs)
Heat Pump Units (HPUs)
Variable Air Volume boxes (VAVs)
Lighting control is, likewise, low-hanging fruit for optimizing building performance.
Other systems that are often controlled and/or brought under a complete automation system include:
Power monitoring
Security
Close circuit video (CCTV)
Card and keypad access
Fire alarm system
Elevators/escalators
Plumbing and water monitoring
Most of the automation system is behind the scenes as hardware devices mounted to equipment or hidden underfloor or in the ceiling. Some personalized control can be made available through thermostat-like devices. From a central management perspective, the BAS resides as software on an operator workstation (computer) or is available as a web page.