Intrusion Alarm Systems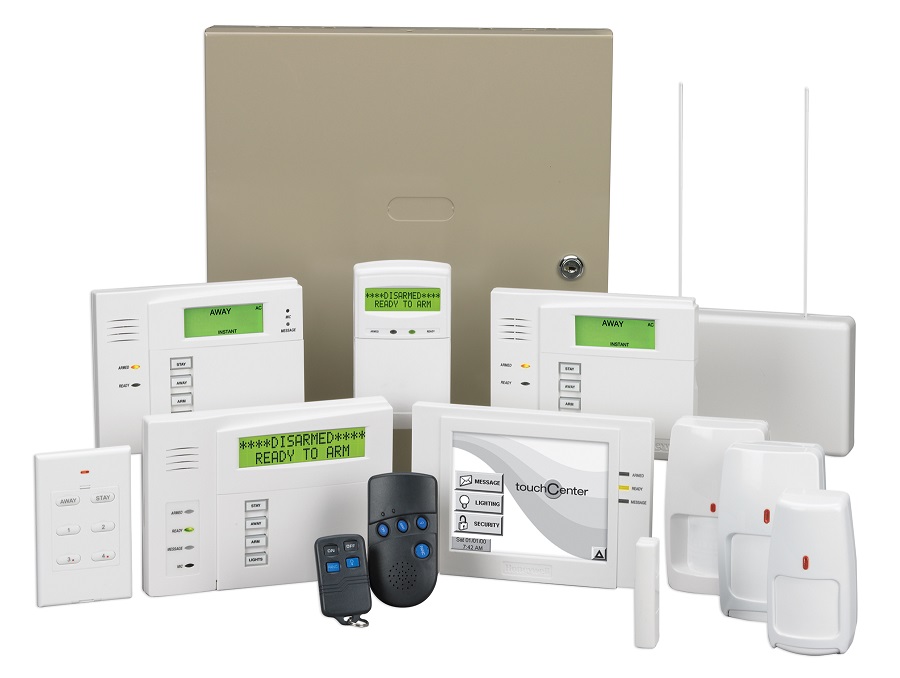 Acktron is committed to protecting your valuable assets
Our security experts can assist you in building an effective Intrusion security system that fits within your budget. From small commercial systems to multi-tenanted building systems, to outdoor restricted area protection systems, we can help.
Don't get fooled into thinking that 2 door contacts and a motion detector are sufficient to protect your building or warehouse. Remember, even a "basic" system should include contacts on all accessible doors and windows, as well as interior or "space" protection to detect movement inside the premises when the system is armed.
One of the most useful benefits of security systems now-a-days is in providing information to a building or store owner, manager or designated employees. Aside from deterring intruders, sounding an alarm, and reporting to a monitoring station, they are now often used as an information centre and management tool.
With the proper set up, you can :
check system status and arm or disarm your system remotely with a mobile device or PC
Get notification of system troubles like low battery, AC fail, hi-low temperature alarms, water or flood detection, and fire supervisory alarms
Get notification of openings and closings advising you when your employees come and go
link to view cameras on site, both live and recorded video Outdoor perimeter and area protection
Our perimeter and area protection systems provide the most advanced security available for your property and assets. These systems are particularly suited to utilities, oil & gas industries, airfields and other outdoor restricted access sites where security breaches must be detected.
Our Advanced Laser Detection Systems employ scanning lasers that can track and record intruders movements with an accuracy of millimeters as they move throughout restricted areas, and paint a breadcrumb trail of their movements, all the while controlling a powerful PTZ camera to capture their actions on video.
Different Types of the devices/systems used by us are:
Passive infrared detectors/ PIR
Ultrasonic detectors
Microwave detectors
Photo-electric beams
Glass break detection
Vibration or inertia sensors
Passive magnetic field detection
Taut wire fence systems
Fibre optic cable
Wired, wireless and hybrid systems
Audio and video verification
Cross zoning
Call Verification
Advantages
A security system can deter crimes, protect possessions and a homeowner's safety. A home without a security system is 300% more likely to experience a theft, according to recent studies.
Reduced loss or a decreased risk of physical danger to your family. If an intruder enters, a home security system will frighten them off upon the sounding of the alarm.
Discounts on your homeowner's insurance. Most insurance companies offer discounts for home security systems due to the reduced risk of burglary and fire.
Security for homes often becomes an added selling point when you put your home on the market. Buyers are increasingly looking for properties with security cameras and security systems to make sure their homes and families stay safe.
Emergency service that arrives more quickly than just dialing 100 this can be especially useful for older individuals that are living on their own as emergency response can be quick and lifesaving. Help is dispatched directly without even picking up the phone.
The peace of mind that comes with knowing your home, family and belongings are protected from more than just intruders, but from fires as well.